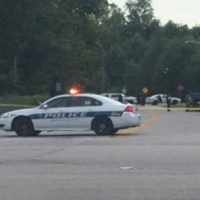 (Danville, Va.) — A Pittsylvania County man is in critical condition following a shooting that occurred Sunday evening.
At around 6:00 pm, Danville Police responded to the area of Pumpkin Creek and Lockett Dr. for a report of shots fired. Officers found a 19-year-old man suffering from a gunshot wound. He told investigators he was the victim of an attempted robbery.
The teenager was taken to SOVA Health Danville for treatment and subsequently transported to Carillion Roanoke, where he is listed in critical condition.
According to police, the circumstances surrounding the shooting remain under investigation.
Anyone with information about this incident is encouraged to contact Danville Crime Stoppers at (434) 793-0000.