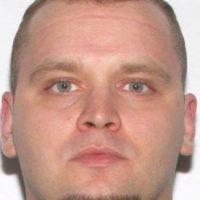 (Halifax County, Va.) – Investigators say an "armed and dangerous" man may be headed for Halifax County. William Roberts was last seen in Botetourt County but investigators believe he could be returning to Halifax County or Mecklenburg County.
Police say Roberts used a credit card at a convenience store in Botetourt County just after midnight Sunday.
Officers have released video showing Roberts attempting to get gas in a white Ford F-150.