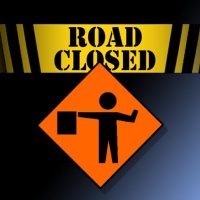 (Danville, Va.) – Some road closures will be in place for the rest of August as the city of Danville makes sewer repairs.
Portions of Jefferson Street and Pine Street in the Five Forks area are affected.
Both lanes of Jefferson Street will be closed from Jefferson Avenue to 488 Jefferson St.
In addition, both lanes of Pine Street will be closed from Jefferson Street to 835 Pine Street.
Most of the existing system is crushed or blocked, and is poorly drained.
Project manager Mike Huggins says the work will replace damaged piping and should solve the problem with excess runoff and flooding in the neighborhood.
Residents and businesses will still have access to their property during construction.