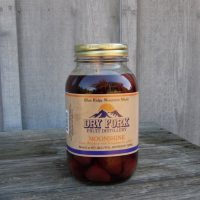 (Danville, Va.) — Danville City Council has cleared the way for distilleries to locate downtown and in the River District.
Approval came on a unanimous vote at Thursday night's meeting and follows a request by Dry Fork Fruit Distillery, a Meadows of Dan distiller that makes small batch whiskey and fruited whiskeys from locally grown corn, barley, and fruits of Patrick County.
Community Development Director Ken Gillie said the code change will also allow distilleries to locate in other parts of the city through special-use permits.
Council approved the change on a 7-0 vote.