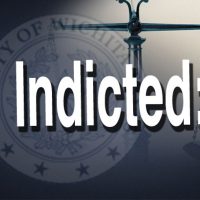 (Martinsville, Va.) — A grand jury has indicted Robert Andrew Moody of Martinsville for possession of child pornography.
According to the Martinsville Bulletin, the 48-year-old Moody worked from July 2006 to June 2016 as a music teacher in the Henry County Public Schools, recently serving at Mt. Olivet Elementary School. He also worked for more than 20 years as a substitute clarinetist with the Roanoke Symphony Orchestra.
The charges involve a May 28, 2015 incident. Moody was granted bond last week and is set for an arraignment hearing Aug. 29.