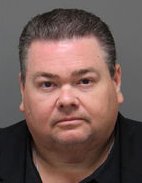 (Raleigh, N.C.) – Monday's scheduled hearing for former Person/Caswell County District Attorney Wallace Bradsher has been postponed until Aug. 3.
Bradsher and former Rockingham County District Attorney Craig Blitzer both resigned earlier this year after the State Bureau of Investigation started an 11-month probe into claims that Bradsher and Blitzer had schemed to allow Blitzer's wife, Cindy Blitzer, to collect a $48,000 salary working as an investigator for Bradsher. Instead, she was enrolled full-time in nursing classes in High Point.
Blitzer entered guilty pleas last week and has repaid $48,000 to the state, while agreeing to testify in three ongoing cases. Under the plea agreement, Blitzer's wife will not be prosecuted. He has also agreed to testify against Bradsher and will help the state in a whistleblower lawsuit and a probe by the North Carolina State Bar.