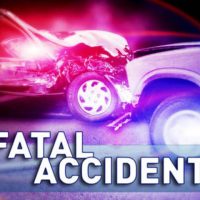 (Pittsylvania County, Va.) — One driver was killed and two others injured in a two-vehicle accident on the Mount Cross Road Friday afternoon.
Virginia State Police say the crash happened less than a mile south of Collins Farm Road at around 2:30 p.m.
A 2005 Honda Accord was northbound when the driver crossed the center line and struck a 2015 4500 Ram tow truck, head-on.
The driver of the Accord, 25-year-old Anthony. E. Hall of Danville, died at the scene. He was wearing a seat belt.
The driver of the tow truck, a 42-year-old Rocky Mount man, was taken to Danville Regional Medical Center for treatment, along with his passenger. Both suffered minor injuries. The driver was not wearing a seat belt.
The Salem division of the Virginia State Police Reconstruction team assisted at the scene. Trooper M.L. Gravely investigated the accident.