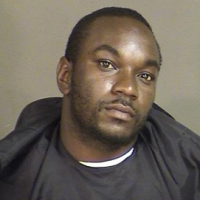 (Danville, Va.) – 30-year-old Dion Ferrell of South Boston has pleaded guilty to four felony charges in the June 28 abduction of his estranged wife.
A Halifax County Circuit Court grand jury indicted Ferrell in November for the abduction and malicious wounding of Monique Ferrell. He also faced two firearms charges.
Ferrell fled after the incident but was arrested three days later.
Investigators say be abducted Monique Ferrell from her home at gunpoint and took her to his mother's house, where she got away and phoned police. During the ordeal, she suffered a gunshot wound to the foot.
Under an agreement with prosecutors, Ferrell will serve no more than seven years in prison.