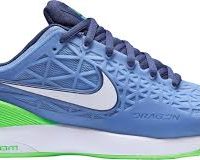 What do you call the "athletic shoes" that you wear on a regular basis or maybe only wear to the gym?
According to a new study, 45.5% of people say "Sneakers," 41.3% say "Tennis shoes" and the rest have a different term.
I have to admit, I've ALWAYS called them "Tennis Shoes" or referred to them by their brand name.
"Hey honey, can you grab me my Converse?"
What else would you call it besides "Sneakers" or "Tennis Shoes"? I mean, I USED to play tennis in high school, now…not so much.  Maybe I'd have to start calling them "Everyday comfy shoes."